2 tags
Watch
After Bergy's GTG, he and Krejci play nudgies on the bench (:16 mark, look bottom left). Also note the ever-elusive full-teeth smile by Krejc.
"I think, we, uh, you know."
– David Krejci (via mattydeeeee) ————————— classic krejc
Ondrej Pavelec talks about his week. 2/12/13
2 tags
Watch
my favourite czech ever says things about the Bruins, looks fabulous, unconfused. 
2 tags
Watch
Possibly the shortest Ondra soundbite ever. I'm not even sure if he got his point across. But who cares, it's Ondra!
2 tags
Watch
Kari Lehtonen on the first day back at work, talks about his new son, the shape he's in, and the future. But whatever y'all, it's Kari, and he's perfect. 
3 tags
Watch
The lost Robinson brother, I mean Mike Green, shows us his fierce redneck style, talks about something something, idk I didn't listen. 
2 tags
Watch
Brooks Laich displays his dashing and rugged good looks, refuses to talk about his injury.
3 tags
CONGRATS ON WINNING THE INTERNET, GIF MAKER!
patrice is getting ready for bed. I had to do it..lol!
Watch
krejci, frolik & hemmer play hall soccer. apparently the ball is mic'd. also, frolik cheats. 
3 tags
ABOUT THE WW37D BRACELETS
just FYI, i'll be ordering them when my tax return comes, which the IRS now informs me is 15th may, instead of today (ugh!). just wanted to keep people updated, b/c i haven't forgotten!!! original post here
4 tags
WW37D?
i'm interested in having made some WW37D? bracelets, in support of patrice bergeron. one side would read WW37D? and the other side, KEEP CALM AND BERGERON. the ones i've chose are black & yellow, and they will be about $2.50/ea, including shipping. to gauge how many i need to order, i need to know how many people would want to purchase one. if i can get close enough to 100...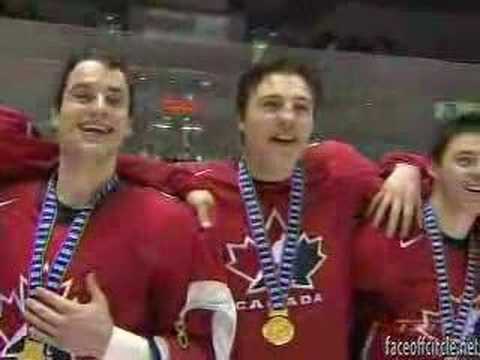 Watch
best looking line in the NHL savtoewsgreen: Brad Marchand introduction on NBCSN
Watch
co-signed. bruinspuck: This is the absolute greatest thing.